Ski area
ABSOLUTE GLIDING ON THE GRAND MASSIF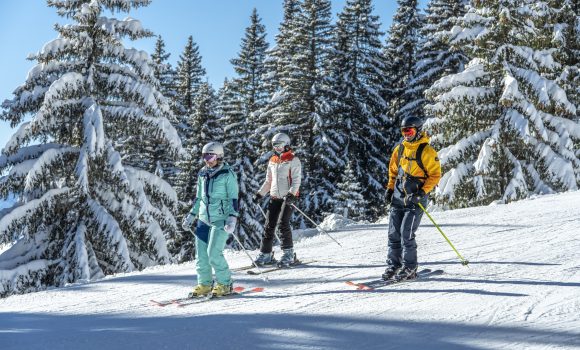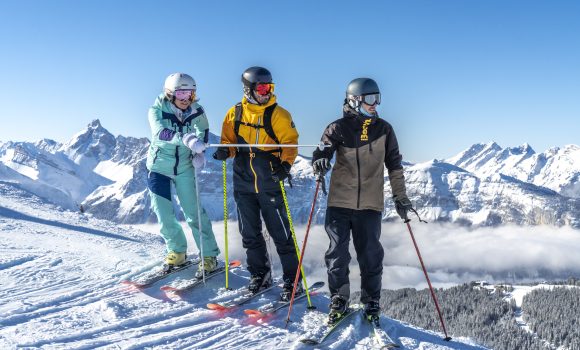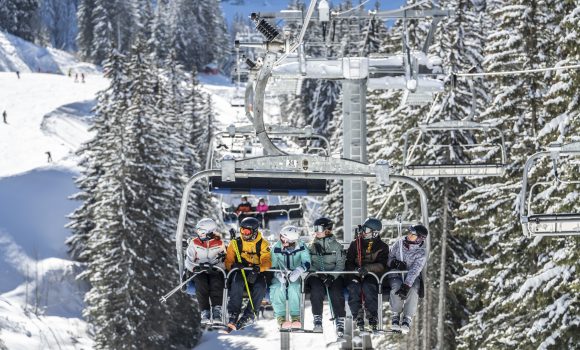 IN THE GRAND MASSIF AREA
THE PROMISE OF PURE SKIING!
Grand Massif ski area opened from 23 December 2023 to 14 April 2024
Opening of Les Carroz ski area from 16 December 2023 – more information to come.
With 40,000 hectares of forest and 265km of pistes, the Grand Massif is one of the largest connected ski areas in the French Alps. Get ready to discover a joyful terrain: experienced skiers can explore the combes and technical ski runs; walkers can choose the mythical Cascades run (14 km); lovers of woodland slopes can take advantage of routes through spruce trees; children and beginners can enjoy slopes for all levels, and play areas.
In the heart of the Alps in Haute-Savoie, Les Carroz is the gateway to the Grand Massif. It's the promise of stunning, direct access to great skiing from an Alpine village just 10 minutes from the motorway exit, 50 minutes from Geneva airport, 2 hours from Lyon and 5 hours from Paris.
THE SKI PASS; THE "CROWN JEWEL" OF YOUR HOLIDAY!
Choosing the right ski pass depends on your level of ability, your desire to ski and your budget. A tour of the different areas.
GRAND MASSIF, IDEAL FOR CONNECTING THE CURVES
An extensive ski area with 5 linked resorts: Flaine, Les Carroz, Samoëns, Morillon, Sixt-Fer-à-Cheval. It's the area for unlimited great skiing on 139 runs and 62 mechanical lifts at altitudes between 700 and 2500m. Completing the whole circuit without taking your shoes off gives you the chance never to miss a descent and get away from it all.
VILL4GES, IDEAL FOR PRIVATE SKIING
Ski on the slopes of the 4 village resorts in the skiable area: Les Carroz, Morillon, Samoëns, Sixt-Fer-à-Cheval (except Flaine)… On the menu: slopes between the fir trees to glide at your own pace down the 75 runs and 38 mechanical lifts. This area is ideal for starting in complete safety in a variety of settings and is a truly beautiful winter escape.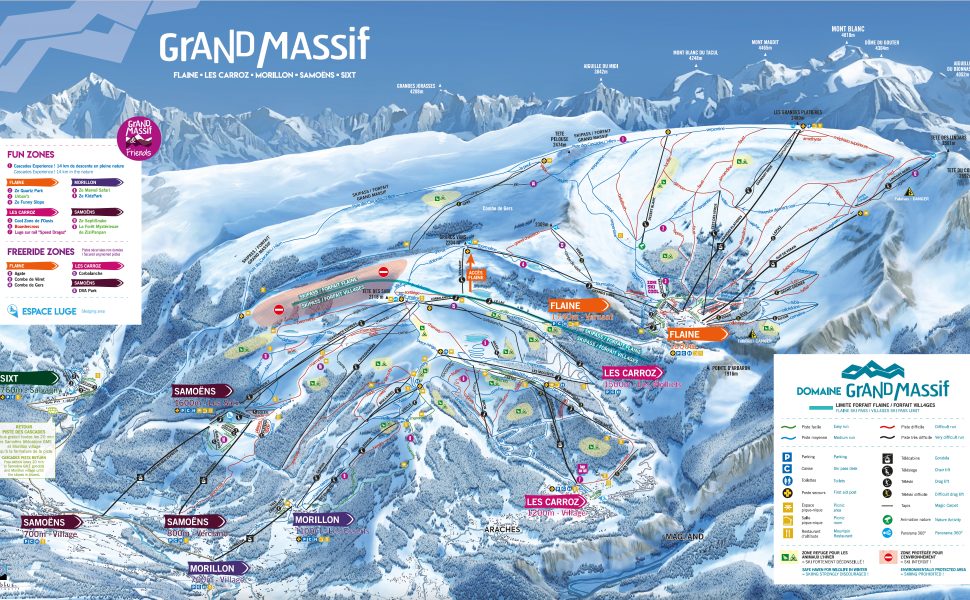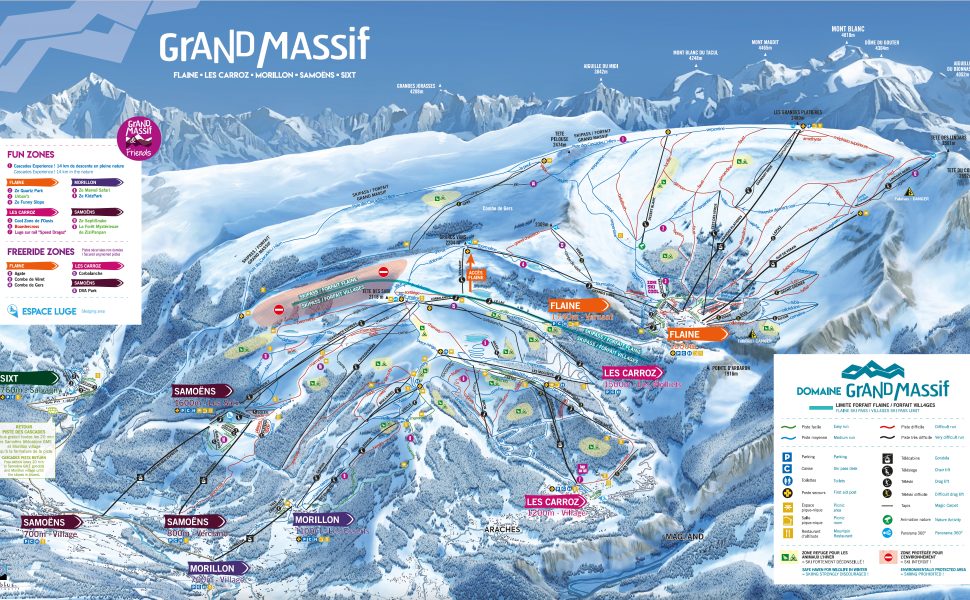 Tariffs 2023-2024
Choosing the right ski pass depends on your level of ability, your desire to ski and your budget.
The good news is that ski passes are free for children under 8 and adults over 75.

all the tarifs
Normal : from 15 to 74 years - Reduced : from 8 to 14 years
SPECIAL OFFER
SEASON PASS
UNLIMITED ACCESS TO 5 RESORTS
SPECIAL OFFER rate until 30/11/2023: €690 instead €1,242 (21-74 yrs), €460 instead of €828 (8-20 yrs)
Free for children under 8 and people aged 75 and over, excluding booking fees.

LEARN MORE
SKI OFFER
EARLY BOOKING
A SKI PASS AT THE BEST POSSIBLE PRICE!
The earlier you book, the greater chance you have of getting your ski pass at the best price.
The advantages of Early Ski include:
- Discounted rates of up to 20% off your package holiday (6 days or more)
- Peace of mind for a relaxing holiday with the Serenity advantage!
Offer exclusively online.

LEARN MORE
LES CARROZ, SKIING WITHOUT COMPROMISE
The village of Les Carroz is unmissable for all skiers: those who want a sporty ski experience that blows the hair away and makes the muscles ache, those who prefer a leisurely ski through the fir trees, and those who never want to make the same descent twice.
In Haute-Savoie, at the foot of the Grand Massif, Les Carroz offers a warm, authentic "mountain village" experience with its unexpected and out-of-the-ordinary skiing. Covering hectares of forest with breathtaking views: over the Aravis and the Arve Valley from historic slopes such as Les Timalets or Chamois… or over the Jura as far as Lake Geneva from the top of the slopes (Tête des Saix) culminating at 2,120 m.
You'll have easy access to the premium slopes and the vastness of the Grand Massif XXL ski area from this charming village.
Two starting points for your day, weekend or week of winter sports: Les Carroz 1200 (Cable car) and Les Carroz 1500 (Chairlifts at Les Molliets and Tête des Saix).