Return
patrimoine naturel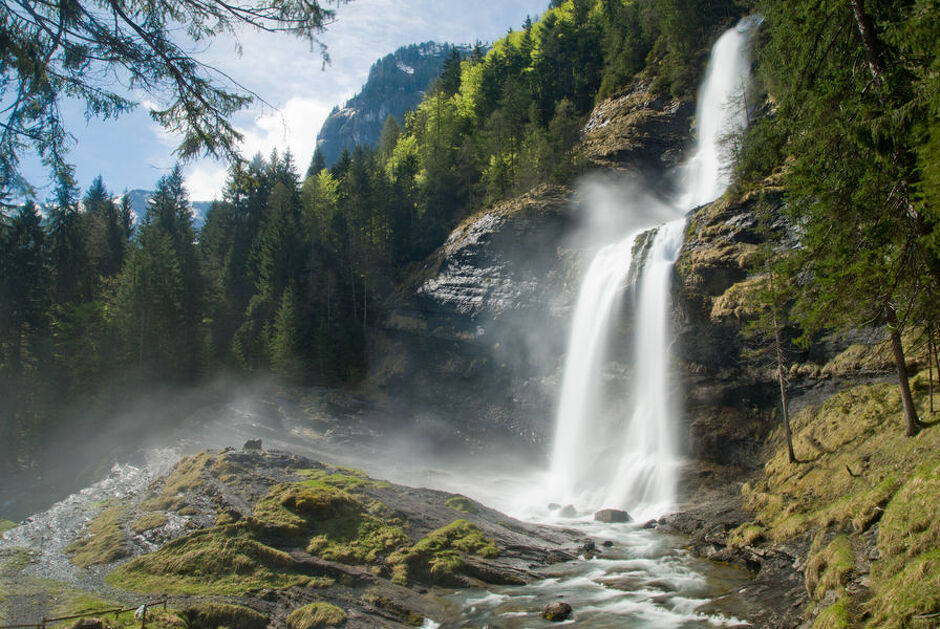 Also known as "The Queen of the Alps", is Sixt's best-known waterfall. The torrent surges dramatically in two huge steps, falling for over 80 metres.
Description
It's located 6 kilometres beyond the hamlet of Salvagny, and you can get there easily by car except in winter. In the winter months the road is closed to cars but you can park near the road block and then walk or snowshoe to the waterfall. It takes an hour and a half there and back and is at a height of 1000 metres - a height gain of about 100 metres from the car park.
Environments
Mountain location
Opening period
All year round.

Subject to snow conditions.
Location
Animals
Pets allowed : Yes